A SMART WAY TO WATCH ETV
LINKTV makes it easy for teachers and their classes to watch ETV's on-demand videos and Live streaming TV Channels directly on large TV screens.
Here is what you get with Link TV
We wanted to make using ETV easier for teachers, at school or at home, since not everyone wants to watch ETV content on a PC's small screen or to have to bother with connecting a PC to a large screen. The LINK TV Set Top Box is a new way for teachers to access ETV with their classes at school, or at home, and view our huge range of content in TV Recordings and Online Collections and Live TV easily on a big screen. The Set Top Box does not require daily logins, live channels can be run continuously and there is no "time out".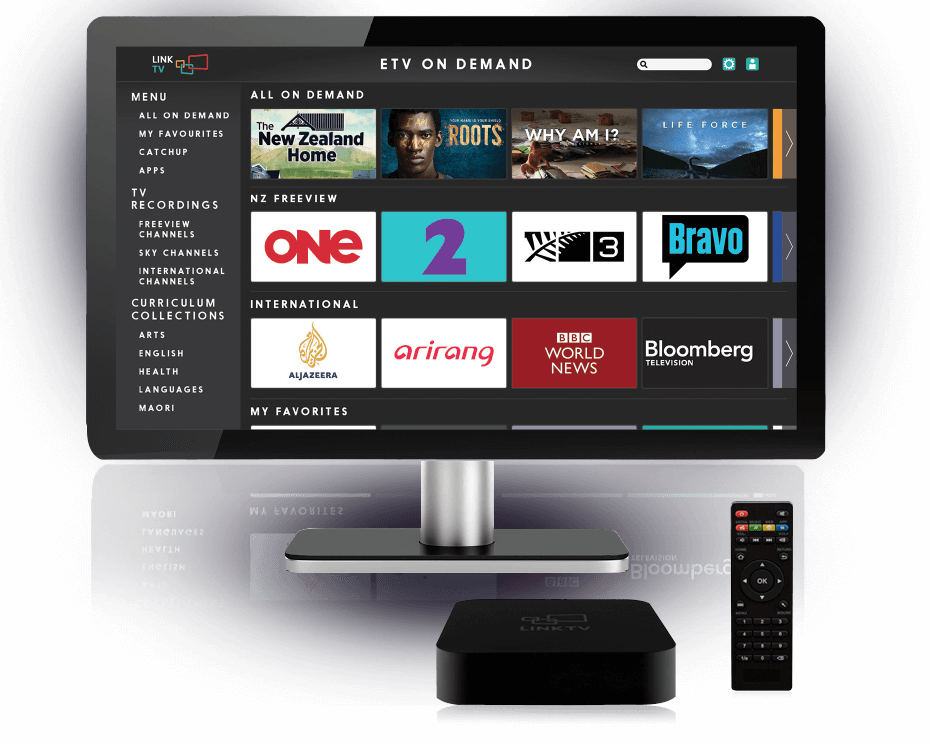 The Set Top Box is 100% online, connecting to any LAN or wireless network, so can be located in any room without the need for cables. It connects to any large screen or projector via an HDMI cable. Navigation is through a remote control or even easier by using a wireless keyboard and mouse, especially when Searching.
Free Set Top Box. Each ETV Subscribing school gets one Set Top Box for free, so staff can see how it works and how good watching ETV on the Set Top Box can be.
Access is included with an ETV subscription so there are no extra fees.